Pietro Coricelli extra virgin olive oil debuted on Italian tables in 1939, in Spoleto, in the heart of Umbria.
Today, Pietro Coricelli is one of the main oil producers in Europe, and it exports to more than 110 Countries in the world, making it one of the most distributed Italian brands worldwide. Since 2006 olive oil and vinegars under the CIRIO brand have been part of Pietro Coricelli.
Also, the group owns the Abasa Olive Oils which is the result of a selection of the best olive oils obtained from olives harvested in the hot and sunny land of Spain.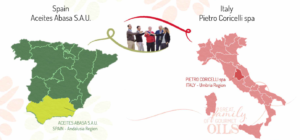 At Naturali International we have worked very hard in the last years helping this fantastic group to enter in the United Kingdom market and to expand their existing business in Russia, Ukraine, Poland, Kazakistan and in the Baltic Region. Also, the response from Indian clients working with us from our office in Mumbai has been so far very positive.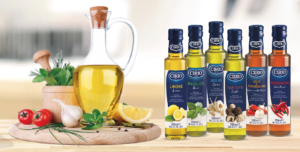 From today we are proud to announce the extension of our existing  cooperation to other countries in western Europe, South Korea, Japan, Australia and New Zealand.