Italian pasta makers invest around 500 million euros in R&D. Moreover, 10% of the sector's turnover goes to improving quality, striving to create the 'pasta of the future'.
Also, recent years have seen a growing interest on the part of European consumers to know the origin of the food they buy. In response, some industry operators have recognised the marketing opportunity this provides and communicate on the origin of their products.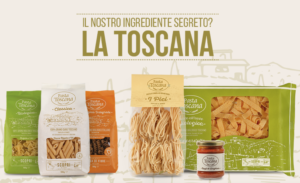 Pasta Toscana offers:
innovation with the only pasta omega 3 in the market (enriched with flax seeds)
advanced paper made packaging which gives the possibility to track the origin of the ingredients thanks to a QR code
tradition with pasta shapes and pasta sauces which are unique from Tuscany
quality thanks to the organic bio and organic omega 3 range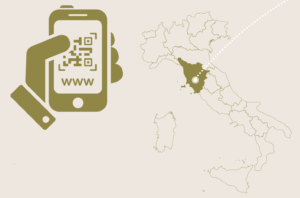 Innovative production technology and bronze drawing make a premium quality pasta with a rough surface that holds the sauce perfectly. Authentic, typical, wholesome: this is our PASTA TOSCANA.