It is a pleasure to invite our partners to PRODEXPO 2019 –  largest annual specialised exhibition in Russia and Eastern Europe. Running since 1994, it ranks among the world's top ten food trade shows.
ProdExpo is an effective platform for business networking and long-term partnerships.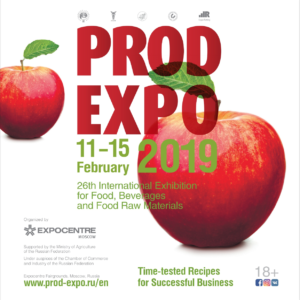 Naturali Food takes care of acting as a regional office for some of the leading Italian producers within the food industry. We work with companies who produce different types of products: sweets and confectionary, cheese, pasta, coffee, olive oil, wine, strong alcoholic drinks and other.
We are committed to connect some of the most important retailers in Europe with Italian food suppliers and ensure that our retailer partners receive products that are of the most interest to their end consumer.
 If you wish to set up a meeting with us on ProdExpo, please get in touch with Zoya Semina from Moscow office.